About us
Welcome to
Erma Dental
! It is our pleasure to welcome you as visitors and clients at our dental offices both in Varna, and in Golden Sands resorts. Our team is committed to the cause of taking care of dental health, applying high quality and modern methods of dental treatment. Healthy teeth are an extremely important factor for our overall condition. They are much more than the beautiful smile because they can show our self-confidence, our living tone and are even an indication of our overall quality of life. The attitude towards teeth also shows how we look upon health. Therefore, everyone shall aim to prevent the decrease of his or her dental hygiene.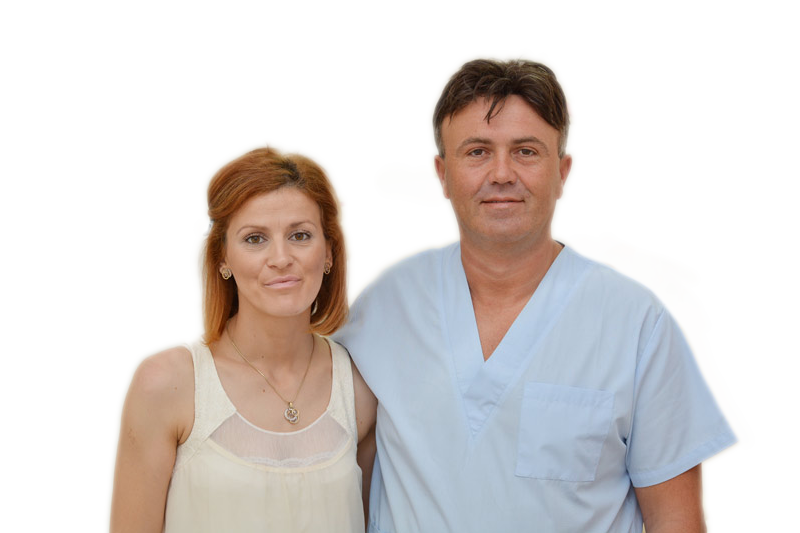 Erma Dental
is your solution to teeth problems. We also believe that the condition of the teeth is a mirror of how everyone feels. Thus, with our work we strive towards creating an image that is positive and beautiful. Dentistry is already by far not only the strengthening of sick and damaged teeth, as it is already morphing into aesthetics of the mouth. We have modern dental treatment and aesthetics technologies at our disposal and we are willing to provide you with high quality and specialized dental services in the field of orthopedic, therapeutic and aesthetic dentistry.
The team consists of Dr. Stoyan Petrov, Dr. Galin Petrov and their assistants.
Dr. Stoyan G. Petrov
majored at the University of Dental Medicine in Plovdiv, Bulgaria in 1979. In the following years, he specialize in the directions of orthopedic, therapeutic and children dentistry and in 1984, he received the required qualifications in Sofia. In 1987, he becomes a specialist in surgical dentistry. From 1979 until 2000, Dr. Stoyan Petrov used to work at Albena resort, and from 2000 until now, he has been working at Golden Sands resort, Erma Hotel, and in the resort village of Kranevo.
Dr. Galin St. Petrov
is a graduate of the University of Dental Medicine in Sofia, where he graduated in 2001. From then until now he has been working at Erma Hotel complex, Golden Sands, and in the town of Varna, specializing in orthopedic, therapeutic and aesthetic dentistry.
In order to respond to our customers' search in the best way we can, we have situated our
dental offices in the town of Varna and at Erma Hotel, Golden Sands
. We have been building our brand for two decades now, and during this time, we have helped hundreds of patients to improve their condition and to acquire the required self-confidence. The attentive attitude to every patient and our professional experience do not only win over happy customers, but they also create true friends of Erma Dental. Many of our patients have come back to us for treating their teeth, for bleaching or for placing of new implants. The possibility to meet them again is exciting for us.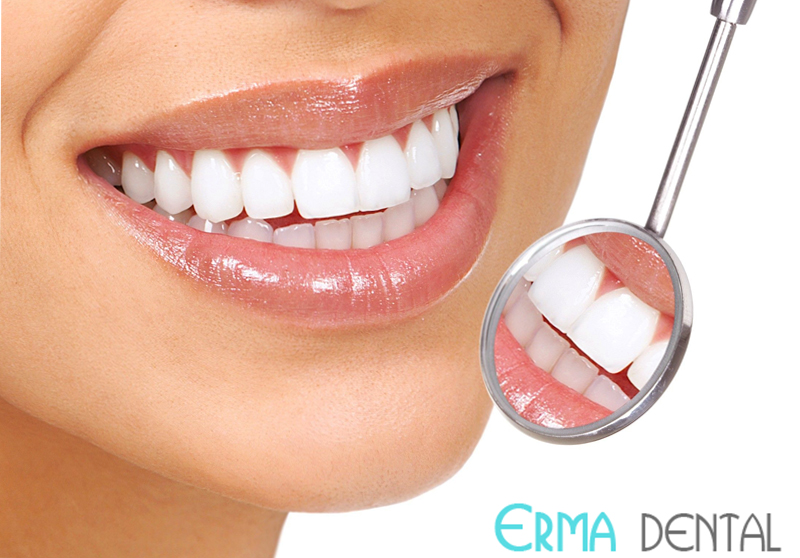 To use the services of a
dentist in Bulgaria
is a choice not only for Bulgarians, but also for foreign guests. The conditions in Bulgaria are extremely suitable for the conversion of the country into a top destination for
dental tourism
. Thus, we are working very successfully with tourists from different nationalities, but most of our clients come from the Scandinavian countries - Norway, Denmark, and Sweden. Bulgaria is attractive with its wonderful nature and the sunny beaches, so why not to combine your vacation with a visit to our offices? Your exciting stay in our beautiful country may be not only fun, but also extremely useful. If you have concerns regarding the language barrier, then these concerns can easily be dropped with us. Our specialists speak different languages at higher levels. At Erma Dental, you will be able to communicate freely in English, German, Russian and Norwegian.
We are ready to provide you with not only professional dental treatment, but also useful information and advice for your residence in Bulgaria, how to organize your holiday and to book your stay at one of the best hotels (
Erma hotel
) in the sea resort Golden Sands. You can look at the free dates and book you holiday, thus ensuring peaceful procedures without having to travel long distances to visit us at the dentist office. Besides, the alluring sea is just a few meters away.
If, however, you decide to stay at another resort or village near Varna or Golden Sands, we are ready to support you with free transport for your visit to our offices.
If you need a dentist in Bulgaria or advice for your visit to Bulgaria, do not hesitate to
contact us
!
We are expecting you!

Erma Dental will take care of the smile you have always dreamed about!

FAQ
Why should we choose dental treatment in Bulgaria?
read more »
What period of time is needed for dental treatment?
read more »
What are ceramic crowns and bridges?
read more »
Dental bleaching
read more »
What are facets?
read more »
What is bonding?
read more »
Physiotherapy in dentistry.
read more »
Ask your question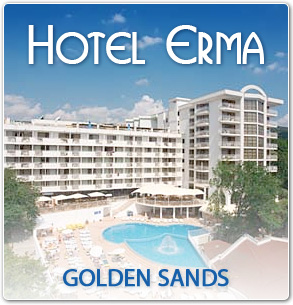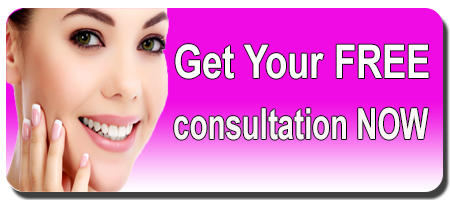 Coppyright 2011 |
ErmaDental
All rigthts reserved
Web Design by
alpha

vision